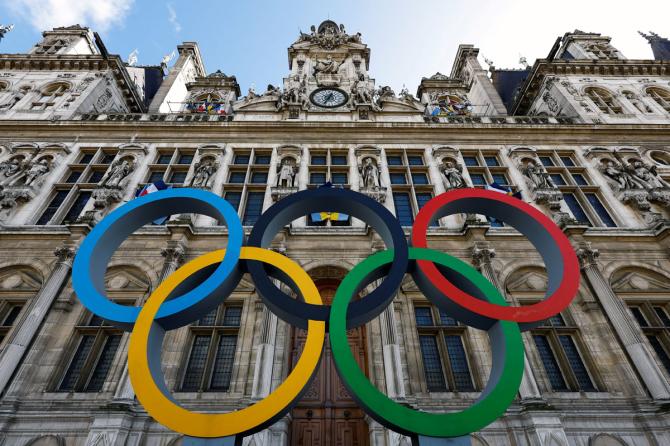 IMAGE: Paris promises a sporting spectacle open to the masses but faces multiple security risks, from strikes conducted with drones and cyberattacks to climate activists and anti-government protesters.
France will deploy 35,000 security agents and the military to secure the 2024 Olympic Games opening ceremony, a river parade through the heart of Paris, from security threats including drone strikes, the interior minister said.
Hundreds of thousands of spectators are expected to line the Seine river along the 6km route to watch the national delegations sail in a flotilla of boats from the Austerlitz Bridge to the foot of the Eiffel Tower.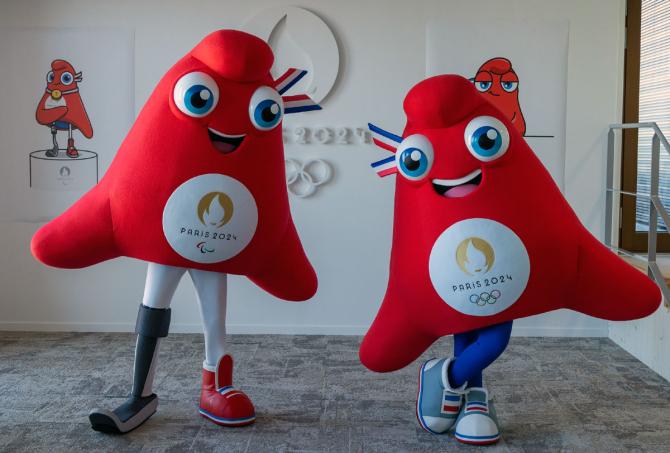 IMAGE: The Phryges, modelled on phrygian caps, are the mascots for the Paris 2024 Summer Olympic and Paralympic Games.
Darmanin said the government would be asking police forces elsewhere in Europe to step up their intelligence sharing of individuals who might pose a terrorism threat to prevent them arriving on French soil.